How To Order
I would love to transform your wedding or special occasion bouquet into a beautiful keepsake that you will cherish for years to come.
To order, a $100 deposit is paid to confirm and reserve your date. A final invoice will be emailed to you once the Resin Bouquet is completed. The remainder is paid before pickup or shipping. Payments are made using Interac etransfer. For US brides we email a Square invoice. We can take credit card payments through our Square Ecommerce store, but we charge an extra 3% sales transaction fee.
Save your date! Because of the labour and time intensive nature of making handcrafted art, only a limited number of flower preservations can be accepted each week. Please leave a message in the contact section to check availability.
Serving our local areas of Vancouver, Canada including North/West Vancouver, Burnaby, New Westminster, Richmond, Delta, Coquitlam, Maple Ridge, Surrey, Langley, Abbotsford, the Fraser Valley and all of British Columbia.
One-day shipping of bouquets from all across Canada are also accepted. Complete instructions for easily and safely packing and shipping your bouquet is provided once your date and deposit have been confirmed. Important note: Resin Bouquet is not responsible for any damaged, lost or delayed shipments.
US Orders
Due to Canadian customs regulations, the shipment of fresh flowers from the US is prohibited. However, there are two options for you to choose from:

1. I would be happy to create a Resin Bouquet preservation using your own flowers that have been dried in silica FIRST. Air-dried bouquets are also welcome. Once your date and deposit are secure, I will send complete instructions for drying your own bouquet and shipping to me.
2. You may order and purchase replacement botanicals from a florist in my location. I will preserve a resin re-creation of your wedding bouquet.
Please get in touch if you have any questions about either of these options. Check out our Blog Post Wedding Bouquet Remake Preservation for additional information.
Do you have questions about the preservation process? I would love to connect with you! Please feel free to reach out in the contact page. I look forward to hearing from you if you are having a wedding in 2023!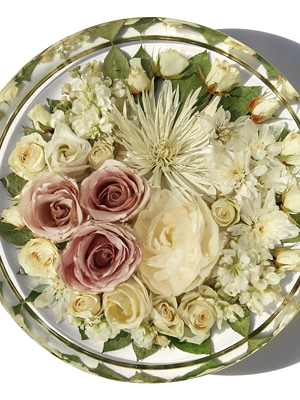 9 in Round $400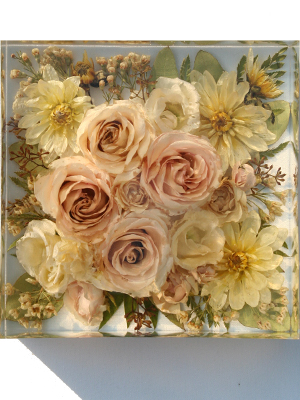 8 in Square $400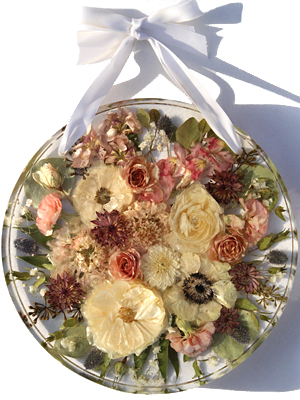 9 in x 1 in Wall Art $300
small/pressed flowers only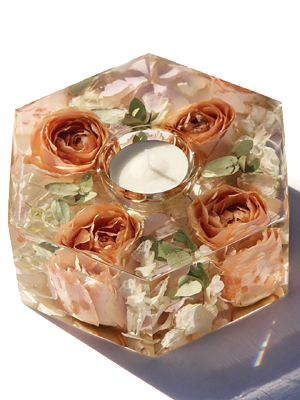 5 in Tealight $200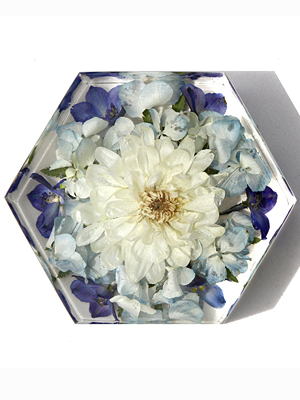 5 in Keepsake $200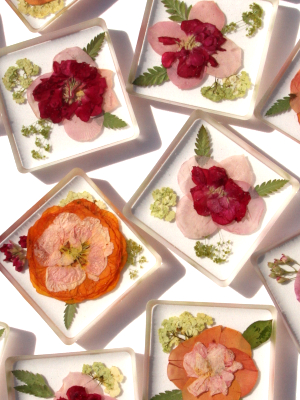 6 Coasters $175
pressed petals and leaves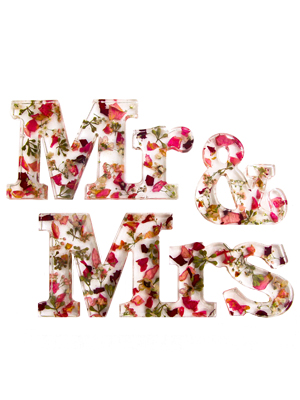 Mr & Mrs $60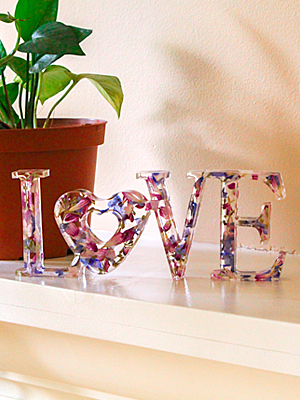 LOVE Sign $45
add-on only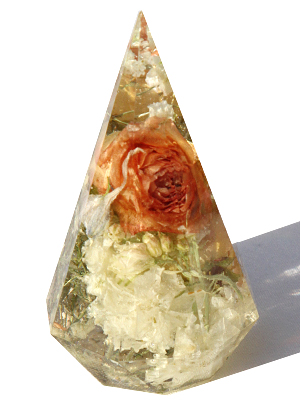 Ring Holder $60
4 1/2 in x 2 1/2 in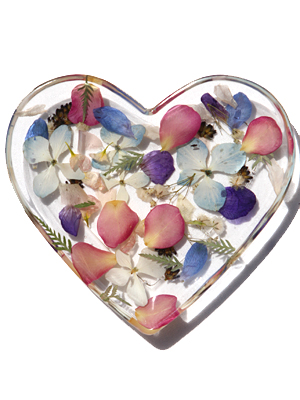 Heart Jewellery Dish $45
4 3/4 in x 4 1/2 in
add-on only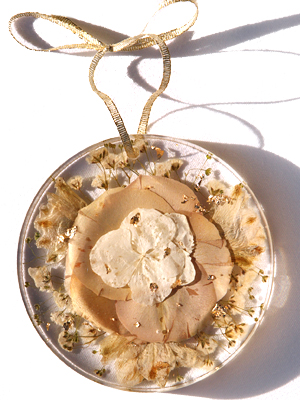 4 in Ornament $35
pressed flowers, gold flakes/ribbon
add-on only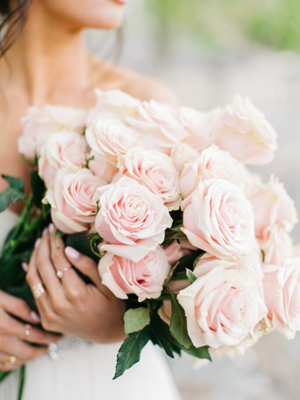 Preservation for US Brides
Two options to choose from:

1. Ship your original bouquet that has FIRST been air/silica dried.

2. Order the same flowers in your bouquet from a florist near us for a re-creation preservation.